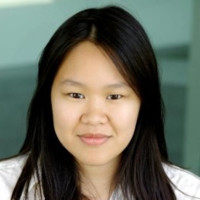 I am a process-driven Software Engineer and Product Development professional who enjoys solving real-world problems. The core of what I do stems from my passion of connecting with people and improving the world - both professionally and personally
My curiosity and constant willingness to learn gives me the opportunity to collaborate and work with others in teams to pinpoint and better understand people's behaviors, intentions, and motivations. All of which I think is a good starting point to any product thinking - as it allows the creation of clear, thoughtful, and meaningful solutions.
Beside my love for curating product experiences, you'll get to know my craving for gourmet food (especially ice cream), swooning over cool packaging design, and checking out new releases of virtual reality games.
Currently, I'm a Brand Manager & Coding Teacher at Creative Coding, where I'm working with project managers, developers, and designers to create a product for the STEM education that allows students to self-learn coding using the Creative Coding web app.
If this sounds exciting, get in touch.